The Cult Film Club is back with our first Halloween episode where Paxton, Jaime and Shawn tackle the cult horror phenomenon that is Troll 2!  None of the hosts saw this movie before we watched it for the show, so does it live up to the hype?  In addition to discussion of the flick we also tackle the Documentary, Best Worst Movie, which chronicles the making and fall out of Troll 2.  So grab your corn cob, avoid all green custardy foodstuffs, and take a trip with us to Nilbog where we discover that even though you can't piss on hospitality, you can apparently piss all over the dinner table and your family and not get beaten to death…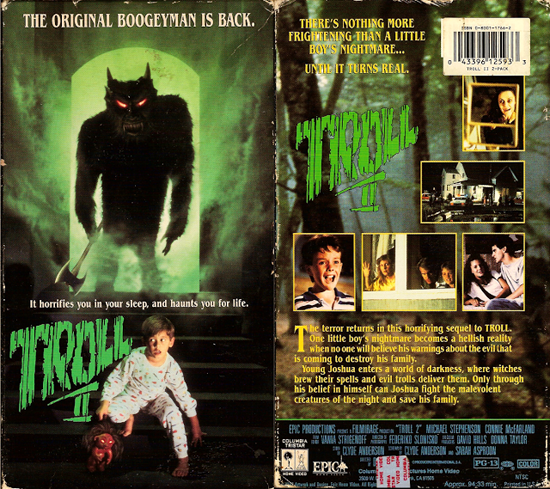 Listen now!
(Or right-click and save this file to download -> Cult Film Club, Episode #11: Troll 2)
If you like what you hear you can subscribe to the Cult Film Club on iTunes.
You can also join our not-so-exclusive but totally rad club so you can know which movie(s) we'll be discussing next and watch along with us.
We'd love to hear your thoughts, comments and questions on the topic of Cult Films, and how you came to be a fan, so send us an e-mail!